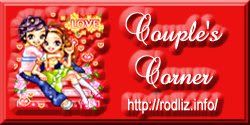 I don't know how can be my husband as a father. We don't have baby so I don't know yet. But i'm pretty sure he could be a best and good father.

As an uncle, I know a little. My husband siblings are 3. One sister and one brother and my hubby is the youngest. He's the baby among his siblings. When it comes to his nieces, he's a kind of never forgetting the special days of their lives.
He'll always make sure that he would greet his nieces on their special days. Giving gifts is not usual on their family. Greetings is their gifts every occasion.
This month one of my husband niece will be celebrating her birthday and I would not be surprise if my husband just call her and or maybe just a text.
My husband brother is still single, so my husband only has two nieces. J. Sometimes in a weekend, we bonding together. We eat in the restaurants or at home with my sister in law, playing billiard, bowling or even just setting in a park and have a chat.
I love my husband's nieces. They are so calm and shy. They have their own family too. Therese is 25 and Kristina is 23.
Happy father's day to all father.