My very good friend Dave or David Funk, gave me this wonderful award. Thank you very much Dave and i hope you will not get tired of giving me some awards and for being my friend. Have a very great weekend my friend and enjoy whatever you're doing.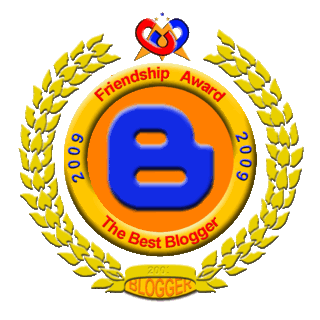 Rules:

1. Take your award here
2. Put the logo on your post
3. Link the person who awarded you
4. Nominate at least 7 other blogs
5. Add links to those blogs on yours
6. Leave a messages for your nominees on their blog

I'm passing this award to some of my friends personally and here in blogging namely, Weng, Neverwinter, Grace, Chubskulit, Maus, Toni, Janiz, chazlizone and Shy. Im passing this also to our (SHY and me) friend's who is new blogger
Janet.
But i think Shy have this already but still im passing this to her as my very good friend. She deserve it.

Everybody can also grab this award. Have a happy weekend everybody.